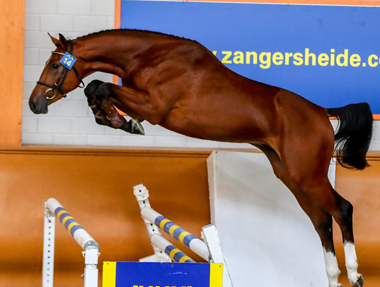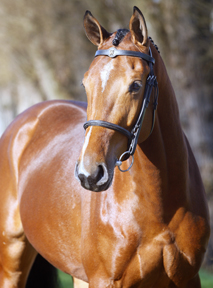 Chatendro
CHACOON BLUE x CONTENDRO I x ESCUDO I
HANNOVER DE 276431310742719, 1.69 m, bay, 2019
Breeder: Felix Geffken, Lilienthal (GER)
Our newest addition is the blood-typed Chatendro. This stallion, approved in Zangersheide, carries through his sire Chacoon Blue the prized blood of top progenitors Chacco Blue and Carthago.
The dam line goes back to a successful Hanoverian dam line via Contender son Contendro I and the great progenitor Escudo I. Of all the international and Grand Prix horses from the direct dam line, it is especially Coby 8 (Contagio x Escudo I) who is currently most in the spotlights. This successful horse ridden by Philipp Weishaupt recently won the 5* Grand Prix of Wellington (USA).
Chatendro will be available through fresh semen from the beginning of April
CHATENDRO: THE BEST HOLSTEINER AND HANNOVERIAN GENES COMBINED!
Stallion Approvals 2022 Zangerheide